Different Ways of Knowing provides research-based, field-validated school improvement services and products developed by the Galef Institute, an educational nonprofit that helps schools nationwide enhance and accelerate their capacity to reach their goals for students and student groups.
Since 1989 the Different Ways of Knowing design has been implemented and evaluated by teams

of educators and researchers in several states. There have been more than 500 Different Ways of Knowing partnerships in twenty-three states, with scientifically based studies showing significant results for students.
We support school leaders and teachers with services and products that enhance and accelerate a school's capacity to
Use data in planning standards-based curriculum, instruction, and assessment
Facilitate differentiated and student-centered, inquiry-based instruction
Plan and implement effective literacy instruction schoolwide
Plan and implement effective math and science instruction schoolwide
Use the visual and performing arts as tools for differentiating and enriching instruction
Develop school leadership focused on results
Read about our research base.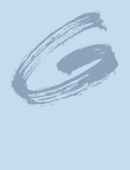 is an educational nonprofit that provides a range of education consulting services—including the Different Ways of Knowing design for enhancing and accelerating schoolwide achievement—to help schools and districts meet their goals for all students and student groups.
Learn more about the Galef Institute's services to schools.